The Pyramids of Giza, one of the seven world wonders, provide a striking reminder of an ancient civilization. Travelers will also love discovering wildlife-rich Okavango Delta in Botswana.
Madagascar is an enchanted island filled with lemurs and hedgehog-like tenrecs. South Africa provides an invaluable educational opportunity, as apartheid played such a damaging part in its past.
Giza Pyramids
Giza Pyramids have long been at the top of visitors' Egypt itineraries. The Great Pyramid of Khufu, one of three Giza pyramids and oldest and largest among them, stands out as an engineering feat that has inspired ancient folklore while captivating tourists for centuries.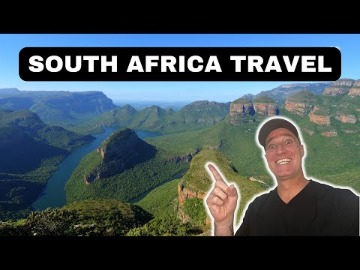 Giza Plateau offers visitors more than just its famous pyramids; attractions include: Sphinx; Workers Village with ancient bakeries, breweries and kitchens; Western and Eastern Cemeteries (where thousands of tombs can be found); as well as smaller Pyramids and Tombs.
Visits to the pyramids are best made through an organized tour, as this allows visitors to bypass crowds and have their own personal guide explain this intriguing place to them. Plus, an organized trip allows access inside Great Pyramid's mesmerizing narrow passageways – just like Lara Croft would!
Okavango Delta
Many travelers find the Okavango Delta an unforgettable travel destination, as its beauty captivates and impresses. A sprawling wetland that plays home to numerous animals and bird species – among the purest areas in Africa. Notable also are its numerous safari camps which give visitors an immersive wilderness experience like never before.
The Okavango Delta is a UNESCO World Heritage Site and one of the Seven Natural Wonders of Africa, making it a top tourist attraction. Botswana's second-largest wildlife park and popular among safari enthusiasts and nature enthusiasts.
Visit from May to September when wildlife congregate around water sources and vegetation is less dense, to experience true wilderness with fewer tourists around.
Blyde River Canyon
Blyde River Canyon in Mpumalanga province stands as one of nature's greatest wonders, boasting breathtaking waterfalls and magnificent view points. Home to numerous species of both plants and animals, this beautyful natural feature boasts stunning waterfalls for visitors to admire as they traverse it.
Attractions to enjoy include hiking, horseback riding and mountain biking – with various tours including rafting and hot-air ballooning available as well.
Make sure to visit Blyde River Canyon's most picturesque landmarks: Pinnacle Rock and God's Window – these two locations boast unparalleled vantage points of mountains and surrounding valleys from an astounding location.
Cape Town
Cape Town, often considered Africa's most beautiful city, deserves to make any list like this one. Boasting gorgeous khaki-colored beaches and sprawling vineyards that stretch along its coastline as well as a vibrant cultural scene – no wonder Cape Town tops the charts!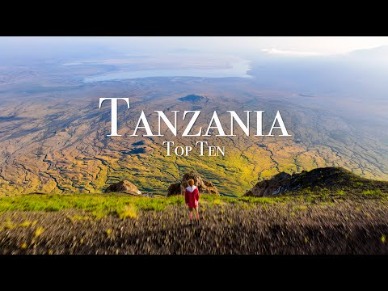 Table Mountain towers over Cape Town and numerous botanical gardens such as Kirstenbosch National Botanical Garden attract nature enthusiasts, while its beaches lap against an Atlantic ocean that produces exquisite wines from surrounding vine-clad valleys.
Visit Bo Kaap or City Hall for a dose of local culture, while shopping is also popular at Greenmarket Square where visitors can find interesting goods from across Africa. Mungo offers high-quality woven goods in stripes reminiscent of Paul Smith as well as South African prints and contemporary artwork for sale.
Lake Nakuru National Park
Lake Nakuru National Park is a popular destination among visitors interested in watching various species of birds and other animals, walking, picnicking and relaxing around its waters. There are also several ridge viewpoints with stunning views of nearby flora and fauna such as Baboon Cliff, Lion Hill and Out of Africa – popular tourist spots!
This national park's primary draw is its stunning flocks of beautiful flamingos, which can be found gracing its shallow alkaline lake in large numbers. This lake's size varies with rainfall; its surroundings include rocky escarpments and acacia forests – making this park a bird enthusiast's dream! With over 400 resident species to discover here!
Visitors to this safari destination will also have an opportunity to see other big safari animals, including black and white rhinos, Rothschild giraffes, buffalo, hippopotamus and an assortment of waterbirds such as pelicans and ducks.
Zanzibar
Zanzibar is not only a dream beach destination, but it's also home to an abundance of marine life and fascinating cultural expressions. The islands provide an endless supply of sights, smells and tastes to indulge the senses while revitalizing body and inspiring creativity.
Zahili culture is distinct in that it combines elements from multiple cultures into its cuisine, semantics, furniture styles and fabrics found across its archipelago. Furthermore, this culture can be seen at charming beaches, historic Stone Town and fishing villages – further reflecting Zahili identity.
One of the best times to visit Zanzibar is during October when its weather is sunny, warm, and dry. Sunsets are spectacular; and Zanzibar boasts an active sundowner culture featuring many bars and restaurants offering magnificent sunset views. One place not to miss on Zanzibar is Africa House Hotel in Stone Town which features historic architecture with spectacular vistas.