Africa offers travelers an abundance of travel destinations. From witnessing the Big Five in Serengeti National Park, to scaling Mount Kilimanjaro – no one will run out of adventure!
South Africa provides solo travelers with plenty of exciting activities such as whale watching in Hermanus and wine tours, while Zambia's South Luangwa National Park is famed for walking safaris.

Kenya
Kenya is an East African nation spanning savannahs, lakelands, mountains and the dramatic Great Rift Valley. Don't miss witnessing the annual wildebeest migration at Maasai Mara National Park while searching for all five Big Five players; snorkel off Malindi or admire Lake Nakuru's flocks of pink flamingos!
Nairobi is a vibrant, multiethnic and historic capital city that hosts wildlife parks, museums and monuments. Visit the Giraffe Center or head up Mount Kenya for breathtaking mountainous landscapes and cascading waterfalls.
The Maasai Mara is Africa's greatest wildlife sanctuary where visitors can spot all five members of Africa's Big Five: elephants, lions, leopards and buffaloes as well as zebras, hyenas gazelles warthogs. Additionally it is home to Maasai people – an indigenous people characterized by red robes with spears. Additionally there is Samburu National Reserve which features vast plains, sun-parched hills and jagged mountains – another wildlife hotspot!
Lamu
Lamu Island offers travelers seeking peace and serenity a tranquil oasis, complete with stunning beaches, mangrove forests and ancient relics – making it one of the top spots to visit in Kenya.
As there are no cars on the island, walking through its maze of alleyways and charming corners is the ideal way to discover this town. Due to its historic Swahili architecture and remote location, UNESCO recognized this island as a World Heritage Site.
While visiting Lamu, be sure to stop at its oldest Swahili settlement and marvel at its timeless stone houses with simple structural forms. There's also an old port, fort, mosques and ruins worth seeing – making for an impressive excursion!
Shela Beach is an excellent spot for sun worshipers looking for some rest and relaxation on the sand, but if it becomes overcrowded you can easily take a short boat ride across to Manda for less-crowded and more pristine beach conditions. If hiking into Manda's sand dunes appeals, they provide stunning views back at Shela and Lamu Town (though covering up is recommended when at the beach, though bikinis should work in most instances). Budget travelers looking for accommodation along the waterfront in Lamu Town should look into Jambo House; an excellent guesthouse located directly on its waterfront frontage in Lamu Town that welcomes guests in an exceptional guesthouse located directly on its waterfront location in Lamu Town itself.
Uganda
Egypt may be synonymous with pyramids, but Think! X Innovations' Tourism Sentiment Index indicates they're not Africa's top tourist spot. Their ranking takes into account digital word of mouth about hotels and attractions – with Uganda as the third-most visited place to visit in 2022.
Lake Victoria is Kenya and Tanzania's signature tourist attraction, being the world's largest freshwater lake and home to 198 fish species such as Nile perch as well as wildlife such as its tree climbing lions in Ishasha sector of Queen Elizabeth National Park.
Mount Elgon provides an unforgettable landscape combining rainforests and volcanic peaks. Within Kampala itself, discover historic landmarks such as Mengo Palace and Kabaka's tombs; learn about Idi Amin at the museum of modern art; or pay a visit to Namirembe or Rubaga Cathedrals. Taking a trip to the Source of the Nile allows visitors to see amazing sites such as Ngamba Island Chimpanzee Sanctuary or Bujagali Falls located in its southwest corner – truly incredible sights indeed.
Victoria Falls
Victoria Falls are an unparalleled natural spectacle located along the border between Zimbabwe and Zambia, and witnessing their thunderous barrage of cascading water is truly unforgettable travel experience in Africa. Locals affectionately refer to it as Mosi-oa-Tunya or "The Smoke that Thunders", with plenty of ways for visitors to experience its majestic falls.
Adventure lovers looking for an exhilarating aerial experience should opt for a helicopter ride over Victoria Falls as it offers unparalleled aerial views. Additionally, combine it with a safari in Chobe National Park nearby where wildlife such as elephants, giraffes and antelope roam freely – best time of year being winter months when more animals gather near water sources to drink from.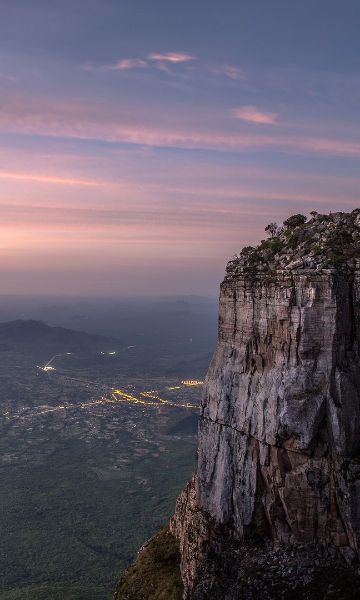 Take a cruise down the Zambezi River for something a bit more relaxing – bring a sundowner along and take in views of hippos snorting and African fish eagles soaring overhead, perhaps even seeing elephants bathe. Or visit Livingstone Island where David Livingstone first witnessed its stunning waterfall – something which he described as scenes "so lovely they must have been gazed upon by angels in flight".
Ethiopia
Ethiopia, commonly referred to as the "Cradle of Humanity", draws travelers with its ancient history and breathtaking landscapes. Travelers visiting Ethiopia will find itself mesmerized by Lalibela's rock-hewn churches, Simian Mountains and Danakil Depression among many other attractions within this intriguing nation.
Addis Ababa should also be on any visitor's itinerary; its lush eucalyptus forests and cozy cafes exude an atmosphere of a high-altitude summer resort, while bustling outdoor markets serve as vibrant reminders of traditional ways of life. From here it's also easy to take day trips out into Entoto Mountains, Debre Zeyit's crater lakes or Awash National Park's hot springs for even more adventures!
Other top tourist attractions in Ethiopia are Axum and Gondar's ancient churches, the UNESCO World Heritage Site of Lake Tana, Lalibela's magnificent castles belonging to medieval kings, Simien Mountains with their craggy peaks, endless panoramas and Simien Mountains with their craggy peaks and endless panoramas, walking enthusiasts can explore Ethiopia via walking tours while wildlife enthusiasts will appreciate Mago or Bale National Parks which feature wild savannahs, deserts and verdant hills with wildlife waiting in store! In addition, visitors can discover this vibrant culture by participating in traditional coffee ceremonies or tasting local delicacies called injera!