South Africa boasts many wonderful travel destinations that boast natural beauty, cultural influences and vibrant art. Additionally, there are adventure activities and beach tours that draw travelers here.
Johannesburg (or Jozi) is a city of contrasts, boasting vibrant cafe culture, flourishing restaurant scene and exciting nightlife, alongside historical remnants from apartheid era South Africa.
1. Cape Town

Cape Town, one of South Africa's premier travel destinations, boasts an abundance of natural and cultural attractions for travelers. Uncover its turbulent past on Robben Island – home of Nelson Mandela's former prison cell – or enjoy breathtaking cliffs of Cape Point Nature Reserve. When you need an adrenaline fix, visit Stellenbosch or Franschhoek for world-renowned wines; or indulge in outdoor adventures on gorgeous beaches.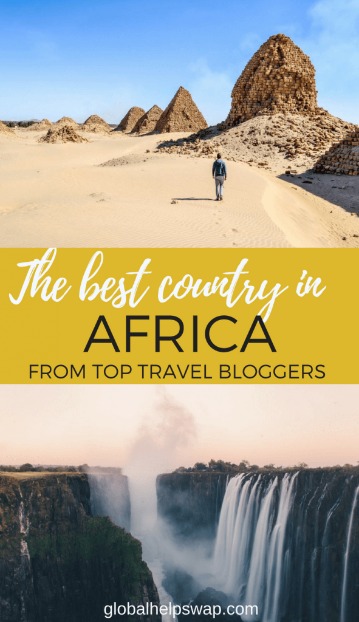 Table Mountain, Cape Town's flat-topped landmark that juts from its scenic peninsula, should be at the forefront of any itinerary in Cape Town. Experience its summit by hiking or traverse its wooded pathways for glimpses of wildlife and plants. Additionally, Cape of Good Hope Nature Reserve should not be overlooked: its beach, shipwreck trails and lighthouse tower high above ragged rocks make an essential stopover on any trip here.
Windswept promonto known as the Cape of Storms was once a beloved port for mariners travelling to India, now offering visitors an unforgettable day trip experience, including walking trails, visiting shipwrecks, and dining at Two Oceans Restaurant. Nearby Kirstenbosch Botanical Gardens provide stunning South African flora displays; other notable beaches in this region include Clifton Beach and Kommetjie; Boulders Beach is home to an active penguin colony!
2. Garden Route
South Africa is home to an array of ecosystems: big-game safaris in Kruger National Park, beaches and wine farms near Stellenbosch and Paarl, Cape of Good Hope's rugged cliffs, forests along the Garden Route as well as diverse cultural traditions.
Garden Route travel destinations provide incredible cultural experiences, particularly Knysna. This coastal town features magnificent natural attractions like Knysna Lagoon and Knysna Heads – boat tours are available during calm weather to view this breathtaking marine ecosystem.
Garden Route tourists can also interact with animals ethically at various animal sanctuaries located along its route, such as Monkeyland in Monkeyland Woods or Jukani Sanctuary near Plettenberg Bay which recently won a World Responsible Tourism Award. Both are home to injured or orphaned carnivores rescued from zoos or people who kept them as pets, respectively.
Mossel Bay is home to Mossel Bay Cage Diving with Sharks. If you prefer terrestrial activities, visit Birds of Eden; this world's first free-flight bird sanctuary boasts over 3 000 different species flying freely within their natural environment.
3. Kruger National Park
Kruger National Park offers an extraordinary blend of wide-open savannahs, dense forests and mountain vistas that makes it South Africa's premier wildlife destination. Visitors to Kruger can see everything from elephants, lions, leopards and Cape buffaloes – to zebras, giraffes, wild dogs and much more. Attractions also include traditional cultural groups from rural villages; encounter Ndebele, Pedi and San communities who depend upon various plants for daily survival as you spend time among them!
Mpumalanga, situated in South Africa's southwestern corner, is one of the country's most beloved tourist spots. Home to stunning mountain scenery, deep canyons and subtropical climate. Additionally, uKhahlamba-Drakensberg Park (a UNESCO World Heritage site) features lush forests with cascading waterfalls as well as San rock art that makes this destination alluring.
Knysna is an idyllic Garden Route destination, providing both relaxation and adventure activities. Renowned attractions in Knysna include its pristine beaches and 130-year-old lighthouse, while Featherbed Nature Reserve provides an opportunity to commune with nature. Other notable stops on this Garden Route destination are Knysna Elephant Park and Monkeyland Primate Sanctuary for animal encounters while dolphin sightings are common along its coasts. Finally, visiting World-Heritage-listed Robben Island where Nelson Mandela served 18 years as prisoner during apartheid is also essential – Nelson Mandela spent 18 years as prisoner incarcerated at Robben Island during his imprisonment from which Robben Island was World-Heritage-listed in order to experience its full magic!
4. KZN
South Africa's largest province offers something for everyone – warm ocean beaches for surfing and sunbathing, lush wetlands with abundant bird and fish life, majestic mountains for hiking, and an exciting world-class city that hasn't forgotten its troubled past. Additionally, this province acts as gateways to three neighbouring countries and ranks as one of the most diverse locations within South Africa.
Johannesburg is a shoppers paradise and home to numerous art galleries and museums for visitors to explore. Furthermore, Johannesburg provides an opportunity to learn about apartheid history while seeing neighbourhoods still living with its consequences today.
Durban, located within South Africa's interior region, is an urban gem, boasting a lively beach and lively entertainment strip along the Golden Mile. Head out for an early morning bike ride or jog and experience Durban at its most vibrant, when locals and visitors alike fill its streets before the oppressive afternoon heat sets in.
Stay relaxed on a beach in Ballito or near Shakas Rock; or get up close and personal with marine creatures by diving Sodwana Bay's coral reefs where whale sharks and manta rays frequent. These are all must-do activities when visiting KZN!